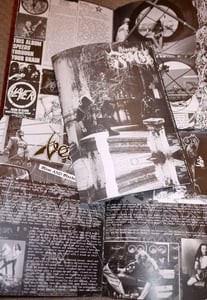 £

4.00
Funeral Fog Hell Zine Issue 1.
A5, 24 pages, pro printed, B+W zine full of skate photos, metal articles, blasphemy, grave desecration and black propaganda.
Contents include Venom, Slayer, BA: KU, Beherit, Nyogthaeblisz and Manowar.
FIRST 10 COPIES COME WITH FUNERAL FOG TAPE - NOT FOR WIMPS.
Limited number, THE FIRST STRIKE!!!
Price includes UK shipping.